Help us better understand the causes of stuttering by joining our genetics study today!
The Murdoch Children's Research Institute is appealing for volunteers aged 7+ with experience of stuttering (past or present) to participate in the NHMRC Centre of Research Excellence in Speech and Language's 'Genetics of Stuttering Study'.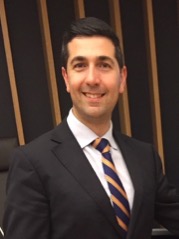 Juggling a full-time project management role with a plethora of local Council commitments for which he is regularly called upon to speak publicly, Samuel, 35, Sydney, has a lot on his plate.  Despite having a stutter for most of his life, like his father Paul, Samuel has never been one to shy away from the…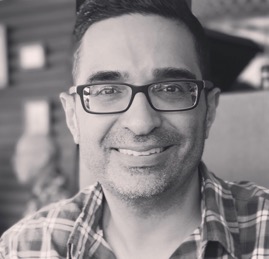 Vikesh, 44, Brisbane, is content with his lot in life. The happily married father-to-two works as an IT manager and harbours a passion for travelling. However, life has not always been so sweet for Vikesh.   At 12 years of age, after relocating from India to the USA, Vikesh soon learned that he spoke differently…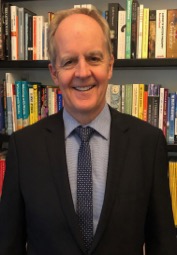 Practising dentist, father-to-three, grandfather-to-two, and National President of the Australian SpeakEasy Association (ASEA), Mark, 65, Adelaide began stuttering around three years of age. His stuttering was so problematic, that at 30 years of age he was still finding it impossible to make a phone call as his speech would completely block for long periods of…

About the 'Genetics of Stuttering Study'
The 'Genetics of Stuttering Study' aims to pinpoint the genes that predispose individuals to stuttering, which could revolutionise future research into the causes, treatment and prevention of the disorder.
Stuttering or stammering affects verbal communication – particularly the rhythm or flow of communication.
Although the exact cause of stuttering is yet to be determined, genetics does play a role in stuttering, and a number of genetic variants having been identified to date.
The study involves 15 investigators at eight sites in Australia, the UK, the USA and The Netherlands. 
Study researchers are working to recruit 3,000 volunteers from Australia, aged 7+ with a history of stuttering (past or present).
Please see http://www.geneticavanstotteren.nl/ for more information about recruitment in the Netherlands and Belgium. We will be starting to recruit from other countries very soon - watch this space!
Participating in this study could make a genuine contribution to the understanding of stuttering.
If you currently live with, or have a history of stuttering, we encourage you to volunteer for our groundbreaking research study by completing the 10 minute core component of our online survey. Depending on your responses to our survey, you may be asked to donate a saliva sample.
To help us meet our target of 3,000 participants by 31 December 2020, volunteer for our study today
Study goal
0
study participants